Blizzard!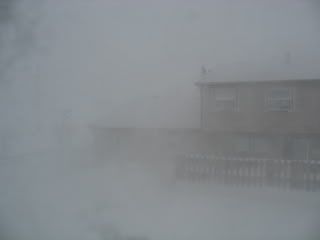 Yesterday the National Weather Service upgraded our blizzard watch to a blizzard
warning.
Last night at improv practice, Toby, the native Coloradoan, was mocking the woman who had cancelled his next day's class for this reason. As a group we discussed why people feel the need to buy milk and bread and beans when they may get snowed in for a day or two. Why not ice cream, s'mores or pizza? About half the group believed the snow would fizzle (it's happened before), and we'd awake to a light dusting.
Instead we
awoke to this.
I'll bet Toby's wishing he'd gotten those beans now.